Why Choose PubCom for Your Training?
Bevi Chagnon is a well-known expert in Washington communications, and works extensively with government agencies, nonprofit organizations, trade associations, and businesses. She knows and understands the particular issues behind your publications and websites.
» More reasons why you'll receive the best training available from PubCom.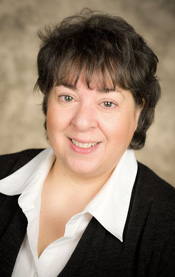 Conferences and Seminars
Bevi is an experienced presenter at conferences, workshops, and meetings for small and large audiences.
Any of the topics on this page or in our course catalog can be customized into shorter versions for 1 hour, 2 hour, or longer sessions.
Just ask!
Some organizations that have featured Bevi for presentations include:
Internal Revenue Service
National Park Service
Communication Connections
Editorial Freelancers Association
Old Takoma Business Association
American Association of Association Executives
MultiCom Expo
40+ of Washington, DC
Bookbinders of Washington, DC
Applied Physic Laboratory, The Johns Hopkins University